High-quality Rehabilitation and physiotherapy service and personalized treatments.
At the Fisiolístic center we aim to offer a high-quality rehabilitation and physiotherapy service and personalized treatments. We have a professional environment in continuous training.
We have individual boxes with all the material necessary to help people to heal or alleviate pain or body dysfunctions.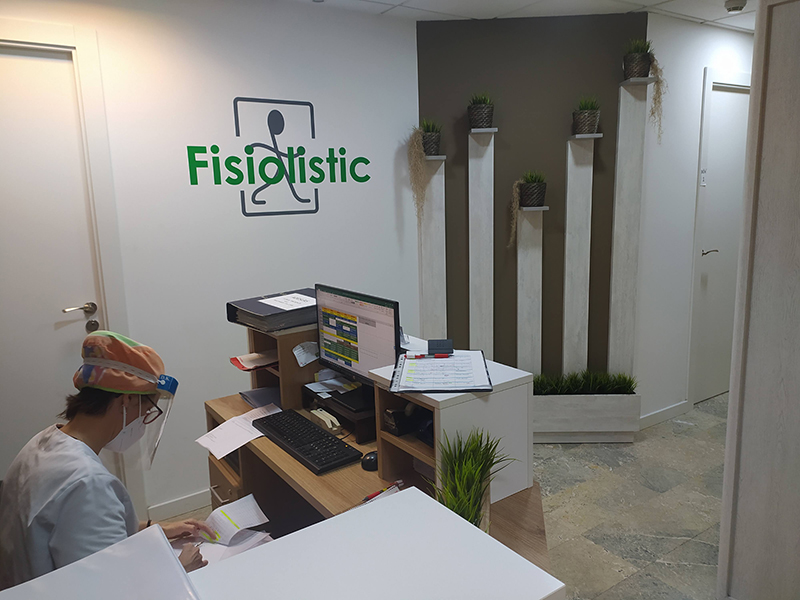 Pain and Lesions
Chronic and acute injuries
Pre-post surgical interventions
Joint Pain
Temporo-Mandibular
Pregnant women, athletes …

Neurological Physiotherapy
Inhibition of spastic musculature
Trunk control
Cognitive therapy
Gait improvement
Manual therapy

Respiratory Physiotherapy
Normalize lung volumes and blood gases
Techniques to mobilize mucus
Myofascial therapy of the muscles responsible for breathing
Wide range of techniques used, from manual therapy to high-technology machines.
Before starting a treatment, we will make a medical history to obtain a diagnosis and a list of objectives to be achieved:
Exploration of the posture and dynamics of the patient's body.
Report explaining the reason for the consultation and the pathological history.
The basis of our treatments is manual therapy, which we complement with electrotherapy
Therapeutic exercises and stretches
Relaxing and sports massage
Are you interested?
Our Schedule: from Monday to Friday (not holidays) from 09:00 a.m. to 1:00 p.m. and from 4:00 p.m. to 8:00 p.m.
I go regularly to prevent injuries, and I am very satisfied with the techniques they apply to me and their care. They already know my legs very well!
They know very well what they do, I improved a lot from my shoulder injury. Interest in the patient and close treatment. They have the indiba machine, which together with the massage machines helped me a lot.
They have very good professionals and a very pleasant service. They have solved my health problem. I recommend them without hesitation